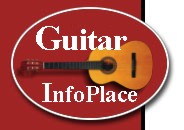 Need a Shopping Cart and BUY NOW buttons to let you sell downloads and tangible goods on your website or eBay?
Only $5/month !
Can You beat this price ?!



CLICK HERE FOR MORE

You can sell ebooks, sell mp3 tracks and albums, sell software, icons, fonts, artwork, phone cards, event tickets, cds, posters, books, t-shirts and almost everything else you want to sell.


Latin American Guitar
Composers

---

(Click on any name
for detailed list)

Compilations-Collections


---

Music of Latin America for Acoustic Guitar 31 solo guitar of music from Brazil, Venezuela, Columbia, Mexico, Cuba, Puerto Rico, Bolivia, Chile, Costa Rica, Ecuador, Guatemala, Peru, the Dominican Republic, and Uruguay by Elias Barreiro. Book/CD Set. Mel Bay Publications

Virtuoso South American Guitar, Vol.1 Peruvian Folk Song (Traditional), Misionera (Fernando Bustamante), Carnavalito (E. Zaldivar), Danza Brasilera (Jorge Morel), Romance Criollo (Jorge Morel), Danza In E Minor (Jorge Morel) (arr. by Jorge Morel). Ashley Mark

Tangos & Milongas for Solo Guitar Don Agustin Bardi (Horacio Salgan), Gallo Ciego (Agustin Bardi), El Choclo (Angel Villoldo), Milonga del Viento, Otro Tango Buenos Aires (Jorge Morel) (arr. by Jorge Morel) Book/CD Set. Mel Bay Publications

Jorge Morel: Latin American Rhythms for Guitar Jorge Morel offers insight in the playing of complex Latin dance rhythms: the milonga, tango, samba, malambo, and choro - plus a salsa tune! In standard notation and tablature. Book/CD Set. Mel Bay Publications

Guitar Music Of Argentina Includes: El Bailecito, La Corrumba o Sombro, El Cuando, El Escondido, La Firmeza, Gato, El Maroto, Me Duele El Corazon, La Media Cana, El Palito, La Palomita Blanca, Triufo, Aqui, Hace Falta Un Tango, Maradona, Portenazo, La Comparsita, El Choclo, and Derecho Viejo. (ed. by John Zaradin) Chester Music

Guitar Music Of Cuba Includes: Habanera, Frenesi, Cachita, Solamente Una Vez, The Breeze And I, La Comparsa, Malaguena, Siempre En Mi Corazon, Lagrimas Negras, Mama Son De La Loma, The Peanut Vendor, Guajira Margarita, Guajira San Juan. (ed. by John Zaradin) Chester Music





Latin American Jazz for Fingerstyle Guitar six solos based on the Rumba Rhythm (Mosaico de Rumbas) and six solos in the Bossa-Samba mode (Ambientes Brasileiras). (by John Zaradin) Book/CD Set. Mel Bay Publications