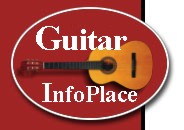 Brazilian Guitar
Composers

---

(Click on any name
for detailed list)

Compilations-Collections


---

The Complete Laurindo Almeida Anthology of Latin American Guitar Duets Guitar duets arr. by Laurindo Almeida. Includes: Famôso, Turbilhão de Beijos and Cariòca (Ernésto Nazareth), Naquêle Tempo, Carinhoso and Cochichando (Alfredo Vianna Pixinguinha), Lupèrce (Lupèrce Miranda), Chôro (João Pernambuco), Alma Brasiliera and Canhoto-Chôro (Radamés Gnattali), La Cumparsita (Rodriguez)... and more. Mel Bay Publications.
Anthology of Popular Brazilian Music of the 19th Century By Flavio Henrique Medeiros and Carlos Amada. The five composers chosen for inclusion are among the most important of that period: Francesco Manuel de Silva, Chiquinha Gonzaga, Joaquim Callado, Patapio Silva, and Anacleto de Medeiros. Mel Bay Publications.


12 Modinhas Acaso a Campina Serena, Conselhos, Deixa Dália, Flor Mimosa, Eu Tenho no Peito, Mestiça, Quando as Glórias Que Gozei, Que Noites eu Passo, Quem Sabe, Three Airs, Último Adeus do Amor, Vem a Meus Braços (arr. by Barbosa-Lima) GSP

Great arrangements of Dilermando Reis (transcr. Ivan Paschoito) Abismo de rosas (Américo Jacomino-Canhoto), Brejeiro (Ernesto Nazareth), Coral del norte, La despedida (Juan Rodriruez), Rapsódia infantil, Romance de amor (public domain), Sons de carrilhões (João Pernambuco), Suspiro da nega (Nelson Piló).
If you are outside Brazil: Fill the form at the following link (mention Código: 01298FER) to receive instructions how to purchase it.
Click here




Methods-Instructions


---

Brazilian Rhythms for Guitar (Samba, Bossa Nova, Choro, Baiao, Frevo) Edited by Carlos Arana. Instructional book and examples CD for guitar solo. 97 pgs

Brazilian Jazz Guitar Styles by Carlos Barbosa-Lima and John Griggs. For guitar solo. The enclosed compact disc features Barbosa-Lima's performance of each solo. Book/CD Set.

| | |
| --- | --- |
| | Laurindo Almeida Guitar Method A musical approach that allows all learning to be immediately applied to performance. Chord progressions, scales and rhythm patterns are organized by key. |





Do YOU Need a Shopping Cart and BUY NOW buttons
to let you sell downloads and tangible goods on your website or eBay?
Only $5/month !
Can You Beat This Price ?!
CLICK HERE FOR MORE



You can sell ebooks, sell mp3 tracks and albums,
sell software, icons, fonts, artwork, phone cards, event tickets, cds,
posters, books, t-shirts and almost everything else you want to sell.
Home | Sheet Music | CD Selection | Guitars | Accessories | Software | YouTube's Best | Misc Links

Copyright ©2003-2013 GuitarInfoPlace.com. All rights reserved.