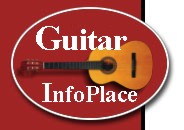 — NEWS · UPDATES —
---
— New link on "Links" page will introduce you to "Brazilian Guitar Forum" — the best public forum for musicians interested in Brazilian guitar music. The moderator of the forum Eugenio states:"This forum was created to stimulate debates, promotion, appreciation and cultural awareness of the Brazilian guitar around the world."
As the members participating in the forum are not only newcomers to this popular music genre, but also many famous musicians, this forum has soon become a real treasury of information about interpretation, techniques and generally about everything concerning the guitar music of Brazil. Recommended!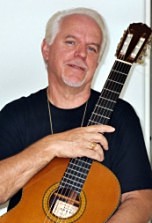 Brazilian Guitar Music...
...and in fact, most South American music has powerful appeal worldwide for guitar players and listeners alike. If you belong to this group... you've come to the right place!
It's not always easy to find recordings and printed music in this category. Most of the top performing artists rely on their own transcriptions and arrangements — and not many of them publish, in print, their original works faithful to their recorded versions. The rest of the printed music in this field are usually second-hand transcriptions or arrangements. The quality and difficulty level varies a lot, making them a dubious source for your own performance material. The challenge to create a good performance quality arrangement is not always in everyone's possibilities, and what's left is to painstakingly write down accurate transcriptions of the interpretation by your favourite player.
Through my long years of interest in this beautiful music genre (including visits to Brazil), I have accumulated a vast library of original scores of brazilian guitar music (most of them out of print) and also a substantial library of my own transcriptions and arrangements (still waiting for a friendly publisher willing to make them available to public). If you have ever tried that process yourself, you know what a time consuming effort this can be - but the hi-tech gadgets and computer software not available years back - have made it easier and more accurate now. As most of the music in this category is covered by original copyright and I have not obtained necessary permissions, please do not ask me to offer my library online... but what I can offer you are tips and advice on how to make one yourself using the available recordings, computer software, good ear and lot of patience.
The resources included on this website are therefore dedicated to Brazilian & Latin American guitar music, its recordings, sheet music, transcription resources and its interpretation. Any suggestions and feed back will be appreciated.
Jaro Paul N.